The foremost question after completion of the PCB Assembly process is conformal coating. Is it really required?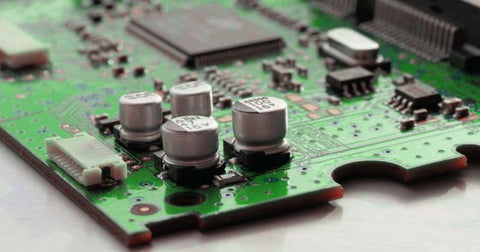 To answer that we must know what is a conformal coating, it is a dielectric chemical present in liquid form which shall be applied after populating the DIP/SMD Components in a bare PCB.
The following factors are what the coating offers in protecting the circuit board:
Ionic migration- It is a movement of a charged particle towards the opposite sign, especially in high humid conditions. This takes place within the board when the conductor spacing is not properly followed in the PCB design which may result in a short circuit and result in catastrophic failure in most cases.
Environmental- Damages caused by dust, corrosion, moisture, any fungus and other harsh environmental contaminants can be prevented.
Shocks- PCBs with conformal coatings are not affected by mechanical and thermal shocks.
Stress- They help in reducing the physical and mechanical stress during the time of manual handling.
Eradicating these coating can ensure the device's reliability and long life. This is why these are commonly used in aerospace, marine, military, automotive, industrial and power applications.
While there are many types of coating available in the market such as epoxy, Silicone, Urethane, Acrylic and Paraxylene each has its own properties with multiple pros & cons. Depending upon the required longevity and the operating environment of PCB the materials can be selected.
Once the material is finalized the method of the application comes next. As there are many ways to apply a conformal coating this selection is purely based upon the volume of board production. Brush coating, Manual / Automated Spray, Dipping, Selective coating, Chemical Deposition are the common types of applying the coating.
Though they act as a semi protector from the water they are usually never more than a thickness of 0.4mm thick so they can never be considered as a final solution for a mechanical sensitive environment. For that potting is required which is now the only solution with excellent specifications to offer complete protection of PCB. However the potting is more expensive, big and heavy than conformal coating which will be covered in the future.