Question
TPSM63606 is out of stock now, but my PCB project needs this components model. The design was finished long ago but has not been manufactured yet. What can I do to find
discontinued electronic components
?
As raw materials shortage and the pandemic seriously impact electronic component manufacturing, many electronic components are discontinued, especially power management components. 
However, many PCB designs were done before the outbreak, and PCB designers can't change their product design. Finding discontinued electronic components is a priority in work schedules for many PCB designers and product managers.
PCB HERO , a one-stop PCB manufacturer and electronic component distributor, who has a small amount of discontinued electronic components inventory and provides free electronic components sourcing services, may help PCB designers and hardware engineers at this moment. You can contact PCB HERO by email at nancy@pcb-hero.com to get an instant quote.
Background of Discontinued Electronic Components
Why are many electronic components in shortage, especially power management components? Here is the background of discontinued electronic components:
Due to the pandemic impact, the power supply electronics and analog electronics giant Texas Instruments (TI) is forced to pause most of the manufacturing capacity of its factories in the Philippines and Malaysia. To keep the profit, TI leaves the limited capacity to manufacture the high-profit electronic components, and currently, AC/DC & isolated DC/DC switching regulators, battery management ICS, and DC/DC switching regulators are basically discontinued.
For example, the electronic components with part numbers starting with "TPS" are discontinued, such as TPS55288, TPS63900, TPS55882, TPSM63603, etc.
The car chip giant STMicroelectronics (ST) is another electronic component manufacturer that has greatly reduced manufacturing capacity. Since this July, ST's factory in Malaysia has been forced to paused production many times due to the pandemic. Many of its products are now out of stock and unavailable to order, especially automotive products.
On ST's official website, you can find many discontinued electronic components, such as the automotive image signal processors STV0991 series, the motor driver ICs L9805E, L9903, L9904, L9908, etc.
Not only TI and ST but almost all other leading electronic components manufacturers are also facing limited manufacturing capacity and have discontinued some electronic components.
Finding Discontinued Electronic Components Inventory
When electronic components are unavailable to buy from the manufacturers, the only channel to find them is the distributors who have discontinued electronic components inventory. PCB HERO has a small amount of discontinued electronic components inventory. 
We are a one-stop PCB manufacturer as well as a global electronic components distributor with hundreds of procurement points around the world. Regardless of the global electronic components shortage, PCB HERO maintains its stable electronic components supply network and can purchase electronic components at bulk pricing.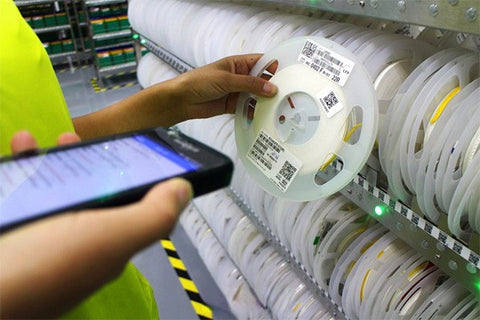 Why buy electronic components from PCB HERO?
PCB HERO

 has an electronic component warehouse that stores some

 

discontinued electronic components and other basic components.

PCB HERO

has an EMS factory for production and can join co-procurement with large EMS so that

PCB HERO

has the

 

original factory's direct limited supply and bargaining power.
All electronic components are

 

traceable, and all the electronic components suppliers that cooperate with

PCB HERO

are audited.

PCB HERO

takes

 

no profit from electronic component sourcing services, and the

 

prices are possibly the lowest in the world.
You can buy one package of electronic components before batch purchase.

 

Product satisfaction refund guarantee is provided.

PCB HERO

offers

 

free IC counterfeit detection and comprehensive procurement consultancy.
All the PCB HERO electronic components sourcing work is to help customers to find discontinued electronic components and overcome the electronic component procurement problems so that the PCB manufacturing and assembly projects can go on smoothly. Please feel free to contact PCB HERO at nancy@pcb-hero.com to buy electronic components and order PCB manufacturing and assembly.
Conclusion
In the post-pandemic age, solving electronic component procurement problems is one of the key factors to succeed. To find discontinued electronic components and other components at the possibly lowest prices, please contact the reliable electronic component distributor and one-stop PCB manufacturer PCB HERO.