Piccolo is an  opensource project , by Diatom Studio, which allows you to create a small CNC (working area about 5x5cm).
I tried to make a copy; the main components needed are:
[checklist]
the 

 

frame

 

, made with laser cutting by Vectorealism

3 micro servos, purchased from HobbyKing

viti, dadi…

the PCB and an Arduino Pro Micro are from PCBHERO
[/checklist]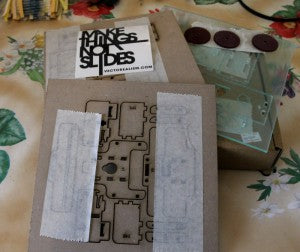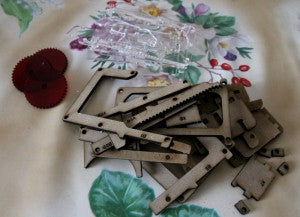 the pieces (MDF and acrylic) laser cut ...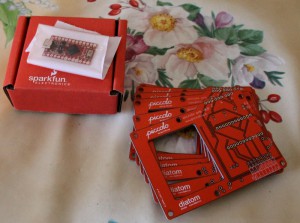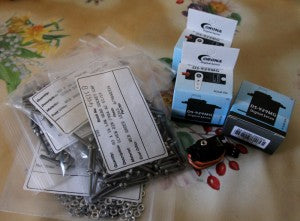 PCB, Arduino Pro Micro, servos and small parts ...
Construction
The construction of Piccolo is very simple and well guided by WIki .
It takes about  2 hours to assemble the components: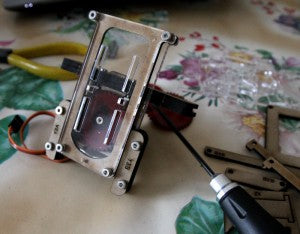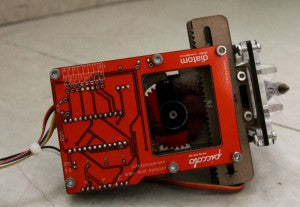 I recommend gluing the plexiglass parts, especially those that make up the pen / pencil holder.
The printed circuit requires specific components: not having them, I preferred to use "normal" components by soldering them on an external breadboard: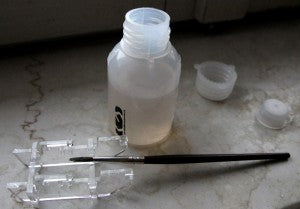 Here are a couple of photos of the finished project: