At Custom Coils, we continually strive to provide products and services that will meet the electrical and power needs of our clients' applications. We have been adding products to our inventory in this endeavor. We have received many enquiries about the products that were recently added to our line. Hence, we decided to create this post to provide a few details on them.
Recent Transformer Products by Custom Coils
The following points provide brief descriptions about four of our transformer products:
Pulse Transformer:

 

These transformers are designed to reduce issues like voltage drops, pulse distortions, and normal rise times. Their primary function is to provide and maintain galvanic and dielectric isolation. They are able to accomplish this due to their construction, often containing cores that help reduce ferrite losses. Pulse transformers are mainly used in industrial plants and applications that require high electric pulses for load circuits.
Ferrite Transformer:

 

This product is a specialty of Custom Coils. We have the knowledge and capability to

design and construct ferrite transformers 

for applications with higher frequencies. The cores are designed in compact sizes to prevent electrical and eddy current losses. The designer can create the transformer in different sizes and shapes to fit certain application requirements. Generally, ferrite transformers are used in the power supply industry and in applications that utilize industrial computers.
Specialty Transformer:

 

These are modified or custom made power transformers, which can be used with large generators, industrial motors, radar systems, among others. We can design the transformers as open dry or varnished. The specialty transformers can also be designed as multi-wind transformers.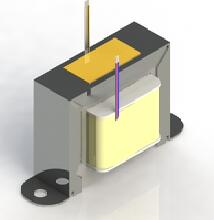 Single Phase Transformer:

 

This type of transformer is designed for light duty applications. They are mainly designed as step up or down transformers to prevent power wastage. We provide single phase transformers in flying lead or through-hole packages. They are generally used in power generation and distribution applications.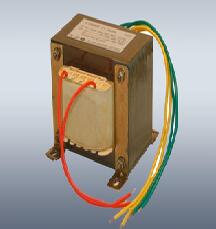 Our diverse product line provides many options for customers to choose from. Depending on the application requirements, customers can choose to modify standard transformer products or work with us to produce complete custom products. Contact us with your requirements today.
Contact us: jeff.he@pcb-hero.com